| | | |
| --- | --- | --- |
| | | |
Written by Melanie Kozlan, Four Green Steps
Monday, 30 April 2012 00:00
Meatless Monday: Healthy Diet Snacks
Diets often fail because we tend to only see the negative- what we can't eat rather than seeing the positive aspects of what we can/should. Eating healthy should never be seen as a burden- if you find it truly difficult to satisfy your hunger with healthier choices then it's time to discover new foods to treat yourself to.
Regardless of why you are on a diet it is always wise to eat smart and read labels when you're in the grocery store. Staying away from processed or inorganic foods can make a huge impact on your health and can help you avoid guilty pleasures that you hadn't realized were as harmful as they are. For example, in the U.S.A. there are no labels on meat containing information on whether the meat comes from a real animal or a cloned one, as well as whether or not it comes from one animal or many! Another reason to avoid processed food: Did you know that in the USA cereal companies often contain unlisted genetically modified ingredients? Basically when you pick up a box of Lucky Charms you will never know which chemicals were used to make them 'Magically delicious'. Here are some of our favorite recipes and diet snacks that make it easy to keep healthy and eat smart:
Easy Cheap Snacks:
Carrot Sticks
Cucumbers (Slice & soak in vinegar: They'll taste better and the acidity of the vinegar will curb your appetite)
Any fruit/vegetables
Raisins or any other organic dried fruit
Nuts (Unsalted)
Dry air-popped popcorn
Sunflower or pumpkin seeds
Rice Cakes with Peanut butter
Delicious Recipes: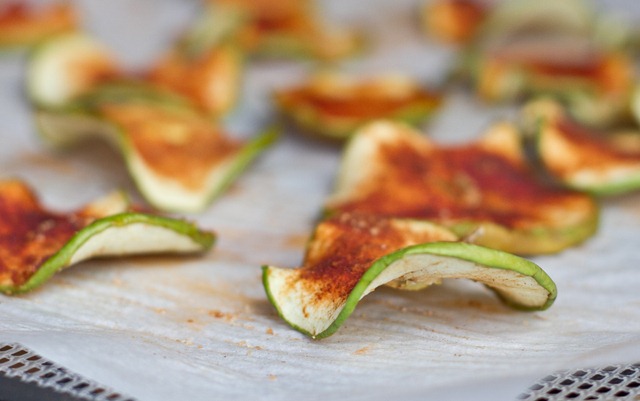 Watermelon, Tomato, & Basil Skewers
Stuffed Mushrooms with Tofu & Herbs

Quinoa with Goat Cheese, Basil & Broccoli
Try more of our Vegan & Vegetarian Recipes!
What is your favourite diet snack? Tell us in the comments!

Images courtesy of Creative Commons.